Now, SpiceJet had been going downhill for a while, but they focussed on the basics and started to deliver on-time performance and clean planes again. They've also reworked the seats. Then, they added on-time guarantees, and now they are fixing up the food on the plane.
While this should be a non-news, it is news because this is a part of their turnaround plan coming together. One of my troubles flying SpiceJet in my last life have been that the food was not too great. Trust me, I don't need food on a small flight, but there are days I would get to the airport just in time for the plane, and eat on the plane.
The good news then is that Cafe Coffee Day and TajSATS are the new caterers for SpiceJet, which means the hot meals should taste similar to what Jet Airways and Air India offer in the air. I'd comment on the quality of the food after I've tried it out once I get on a SpiceJet plane, hopefully sooner than later. Here is the new menu which went on sale today. A lot of hot meal options on board now. Here is a snapshot of the menu (you can click to zoom in)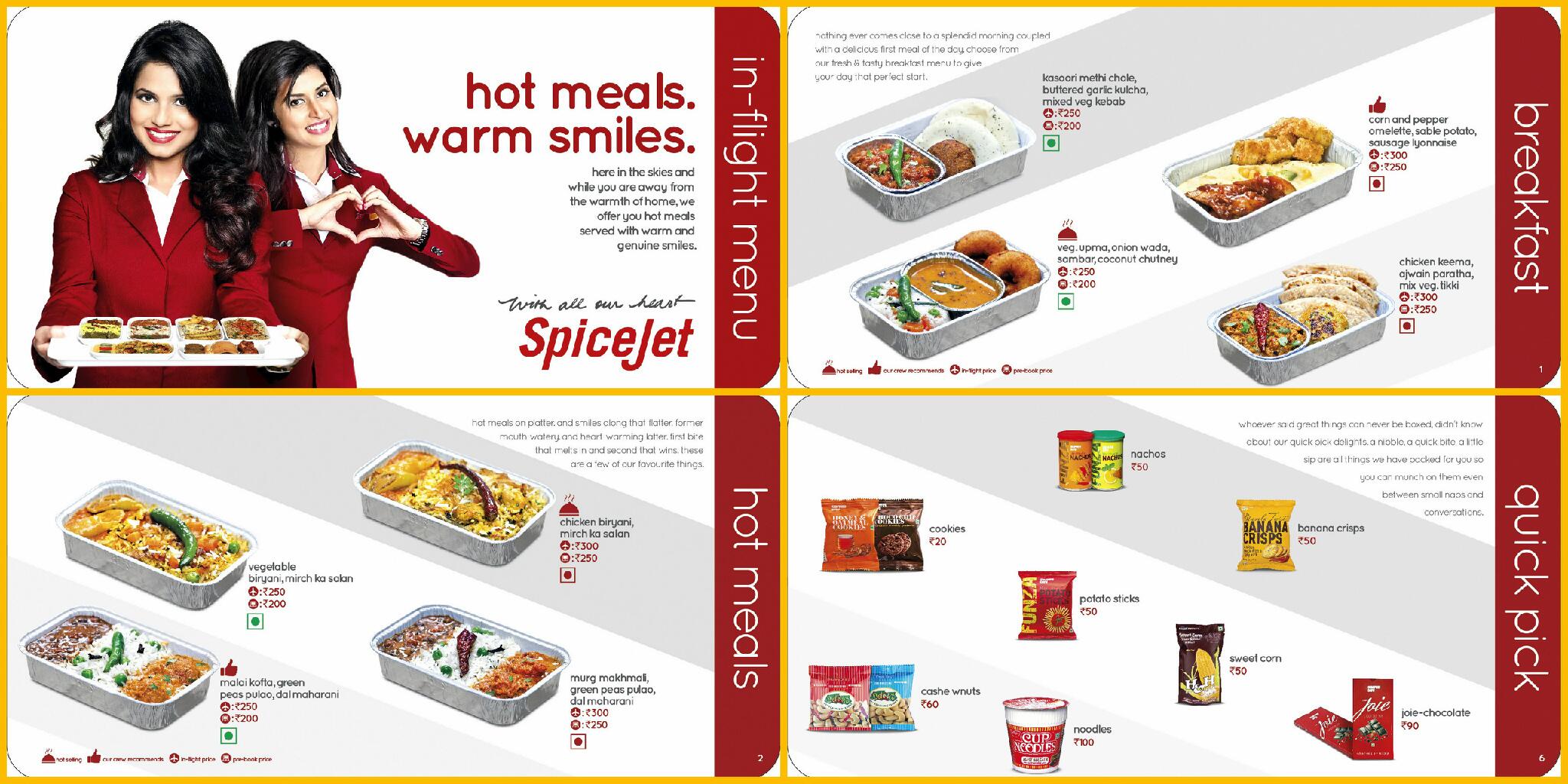 Clearly they are building the case for me to try them out again, and I hope to do so sooner than later.
Related Posts:
Join over 3200 people who check-in daily to find out about the best in travel.
Free emails (once-a-day) | RSS Feeds | Facebook Updates | Twitter | Instagram